Resilience-based Rangeland Management in Mongolia
Since 2008, the Jornada has partnered with the Green Gold Project of the Swiss Agency for Development and Cooperation and its successor, the Mongolian National Federation of Pasture User's Groups (MNFPUG), to design and implement a resilience-based rangeland management system. The Green Gold Project was initiated following climate and management-caused crises known as "dzuds" in 1999-2001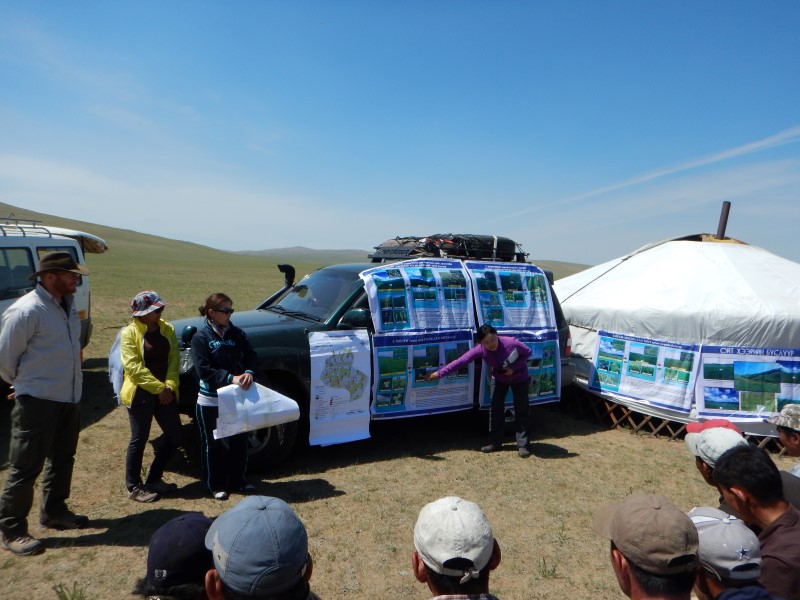 that caused severe, widespread animal mortality. The project's goal was to improve pastoralist livelihoods by establishing new monitoring, management, and marketing practices that could create social and ecological resilience to extreme weather events and climate change.
Jornada scientists worked with Mongolian partners to design new monitoring systems that linked high quality field data on rangeland conditions to grazing management recommendations to achieve restoration goals. The management recommendations are implemented via community-based rangeland planning activities carried out by Pasture User's Groups that determine stocking rates and rotational grazing strategies. Mixed precision monitoring systems allow for periodic national reporting and analysis of rangeland trends while also providing actionable data from pastures used in local decision-making. A catalog of state-and-transition models allows the public to interpret technical monitoring data and provide links to grazing management recommendations.
Rangeland health, animal health, and management information are also being used in product traceability for wool and meat via new databases and digital tools created by MNFPUG. Science-based and quantitatively verifiable traceability standards can help incentivize adoption of resilience-based systems that prepare herders to cope with climate shocks to come.
2015 National Report on the Rangeland Health of Mongolia
2018 National Report on the Rangeland Health of Mongolia
State and Transition Models of Mongolian Rangelands, 4th edition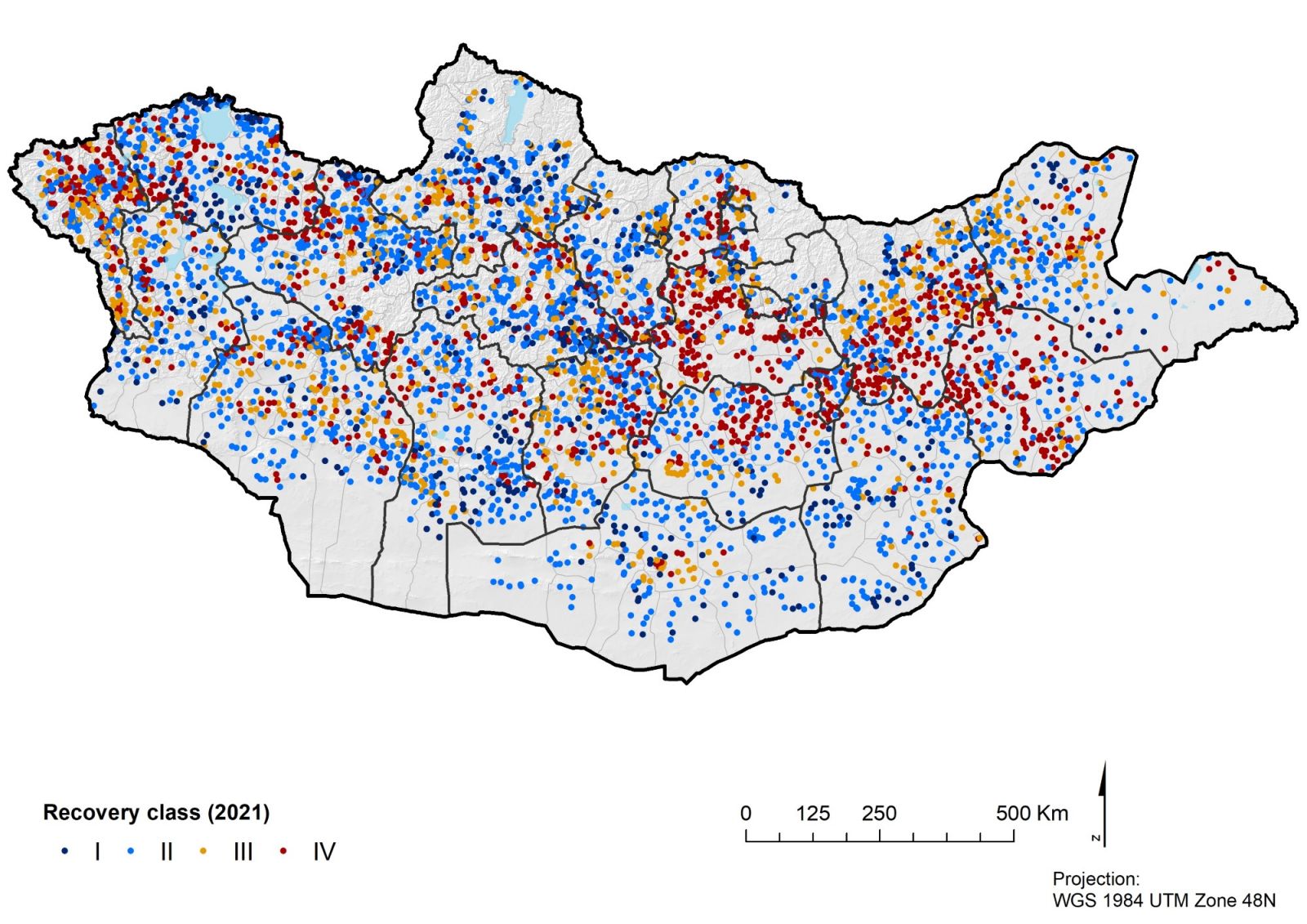 Legend: Low-intensity rangeland monitoring data used in annual rangeland decisions from 2021. The recovery classes indicate the measures needed for recovery of the healthy (reference) ecological state of a particular rangeland type, where I = reference conditions, II = recovery in 3-5 growing seasons possible with altered management, III = recovery in 5-10 growing seasons with altered management and grazing rest, IV = recovery may take > 10 growing seasons with restoration actions due to species loss and dominance by undesirable species.
Resilience-based Rangeland Management in the Malpai Borderlands
We collaborate with the Malpai Borderlands Group (MBG) on applications of monitoring and precision ranching tools for cooperative rangeland conservation. The group includes 34 families that collaborate with federal and state agencies on rangeland management,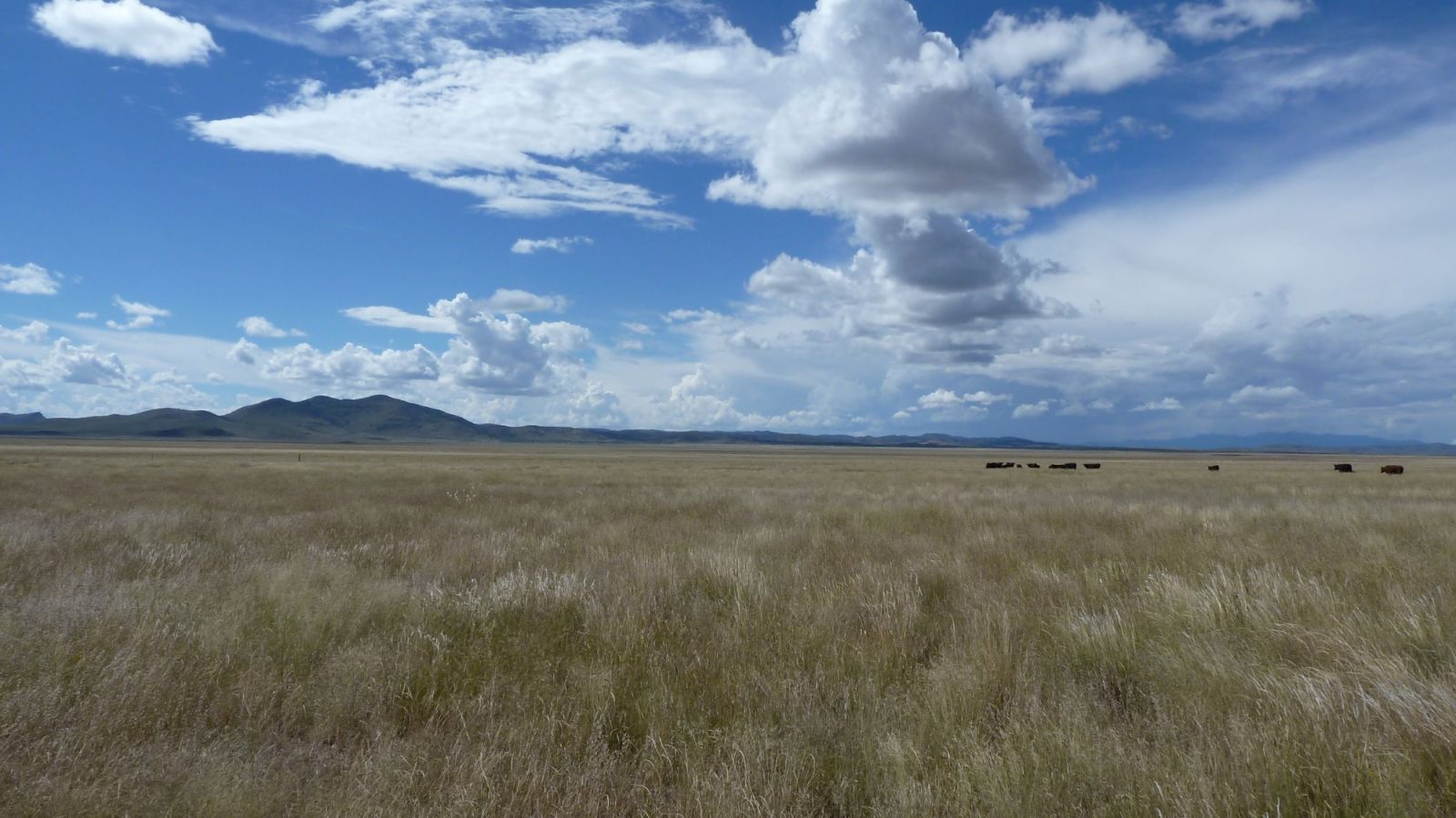 restoration, and wildlife conservation in this biodiversity hotspot. The MBG planning area is over 1250 square miles of arid grassland in Southwestern New Mexico and southeast Arizona, so we are designing strategies to integrate field monitoring, remote sensing tools, and wireless sensor networks to assist in the management of this large landscape. A recent analysis of landscape change over the past 25 years indicates that MBG has been effective in meeting their conservation goals, so we aim to develop general principles and tools that can be applied to similar collaborative adaptive management efforts.