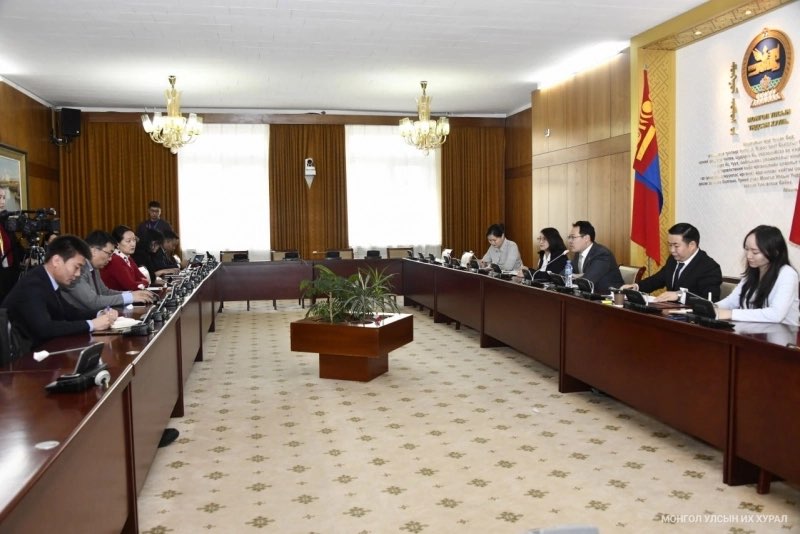 At the session of the Standing Committee on Innovation and Digital Policy of the State Great Khural, Mr. T. Jambaltseren, the State Secretary of the Ministry of Food, Agriculture and Light Industry presented the latest progresses of the digitization of the sectors: agriculture, food and light industry.
Some 76 different types of services related to food, agriculture and light industry have been uploaded to the E-Mongolia digital system to bring government services closer to the people, he said. Currently, the digitization of agriculture and livestock production and services in 21 provinces and 330 provinces have been underway. He highlighted that this work focuses on creating of a controlled and responsible system, where information about the origin of products is registered in a unified system and known to all included: from producers to consumers. He also said that there are issues concerning strengthening human resources in information technology sector, improved system development, and financing e-projects.
Mr. J. Batsaikhan, head of the Information technology and statistics department, also introduced the digitization to be implemented in the food, agriculture, and light industry sectors. He stressed that the digital system for animal husbandry and agriculture, the government information network, the e-system of small and medium enterprises, the incentive system, and the integrated digital information system /dashboard/ are being developed.
The "Responsible Nomads" integrated system that integrates information related to the preparation and supply of raw materials of animal origin, 156 soum federation of pasture users in 18 provinces. Also, key information of 82 primary commodity cooperatives, 6 secondary cooperatives, and 20 savings and credit cooperatives are uploaded in this system, too.
Mr. E. Batshugar, Member of the State Great Khural and the Chairman of the Standing Committee on Innovation and Electronic Policy, expressed his contentment that the goals of the Mongolia of becoming a digital nation has been successfully implemented and that it is fully affordable to increase export of agricultural products if the records and information from the producer to the consumers are made clear and reliable and traceable. He emphasized that results can be achieved if the government sets standards, regulations and controls, and private sector companies pay attention to the quality of development and implementation. In addition, he assured that the Standing Committee will pay more attention to those issues which the digitization in the food, agriculture, and light industry sectors would face.
A method of silage preparation using various locally-available resources introduced
On the Day 2, the 5th National Pasture Forum discussed the resources and quality of livestock fodder. Particularly, the methods and technologies of making 5 types of fodder for native livestock and two types of silage: nettle, wheat bran and green grass leaves, and explained the results of pilot hay improvement.
The training attended by undergraduate students and the members of Ikhtamir Trust was led by Dr. B. Baasanjalbuu and D. Bat-Erdene.