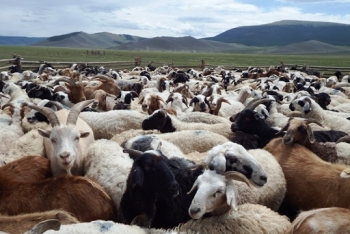 In recent years, there has been a growing market trend for animal raw materials, especially wool and cashmere products, to produce environmentally friendly and animal-friendly products. This situation is likely to deepen in the future. It is the "duty" of our herders, producers, governmental and non-governmental organizations to respond wisely to consumers' needs and requirements.
As the world's largest cashmere producer, Mongolia should be at the forefront of this trend. Torture of animals is common in industrial herding, and consumers do not like this to happen but rather to correct it.

In our country, pastoral animal husbandry has a different approach to animal husbandry than commercial livestock production. It is necessary to prove abroad that it is more humane in many respects and has a unique tradition of respecting livestock.
Mongolia is one of the few countries in the world that has preserved its pastoralism and nomadic culture. To have the global market standard, NFPUG is working on a project, "Responsible Nomads." The development and adoption of a multi-stakeholder national standard will have a positive impact on this issue.
A working group set up by the Ministry of Food, Agriculture and Light Industry developed the standard with the Swiss Agency for Development and Cooperation's Green Gold and Animal Health project.