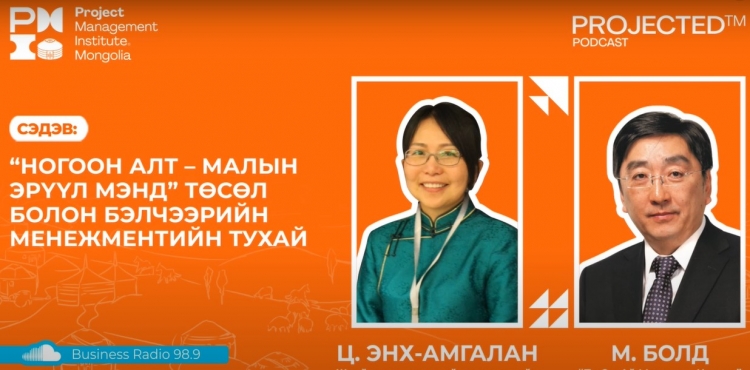 The agriculture sector is of great importance to the economy of Mongolia, and its share of national GDP of the country exceeds 12% as of 2020. In particular, the livestock and animal husbandry sector produces more than 80% of gross agricultural production and is the only source of income for more than 34% of all households.
However, due to climate change and overgrazing in almost all parts of the country, 65% of total rangeland is degraded. As sustainable rangeland management has a crucial role in securing the pastoral production and food security in Mongolia, urgent calls of actions are needed to restore and regenerate it. In this episode, we've invited Ms. Enkh-Amgalan Tseelei, project manager of the Green Gold Animal Health Project of the Swiss Agency for Development and Cooperation.
Our guest speakers talked with "PROJECTED™ Podcast" volunteer Ms. Naran Otgonbayar and Mr. Bold Magvan, the President of (PMI)® MC. She shared her experiences in implementing long-term project processes including the importance of project planning, communications and monitoring activities.
We hope that the results of the project will inspire our listeners and advocate them on how fragile yet diverse our homeland is.