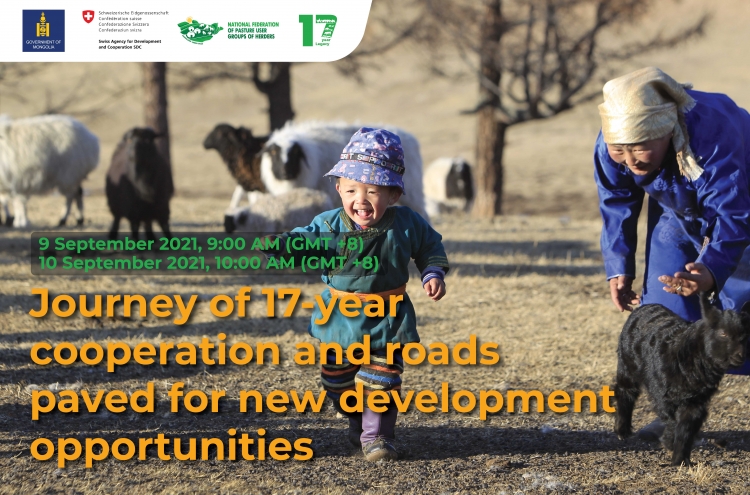 Thursday and Friday, 9-10 September 2021, 10.00–17.00 pm (Ulaanbaatar time, Mongolia)
Dear colleagues and partners,
Swiss Agency for Development and Cooperation (SDC) has started its support to Mongolia with Humanitarian Aid project during 1999/2000 heavy dzud which was followed up by long-term development cooperation program through Green Gold Animal Health Project with the aim to contribute to improved livelihood of herder households through sustainable rangeland management, better marketing and a conducive legal and policy environment.
17 years have passed since then and SDC is finalizing its Green Gold Animal Health Project (GGAHP) in September 2021, and with a great pleasure we would like to share with you all its main legacies, results and lessons learned and roads paved for new development opportunities established in cooperation with our national partners, personnel, leaders, herder households and their collective organizations. It has been a journey of countless experiences, good and challenging, yet for the shared value of creating better future for our children and youth, we proceeded with the spirit of adaptation and innovation.
The event is open to everyone. Register by 6 September 2021 at the latest.
Participation is free of charge. Simultaneous interpretation into English will be provided.
Program: IV National Rangeland Forum
Program: Closing workshop of the Green Gold Animal Health project