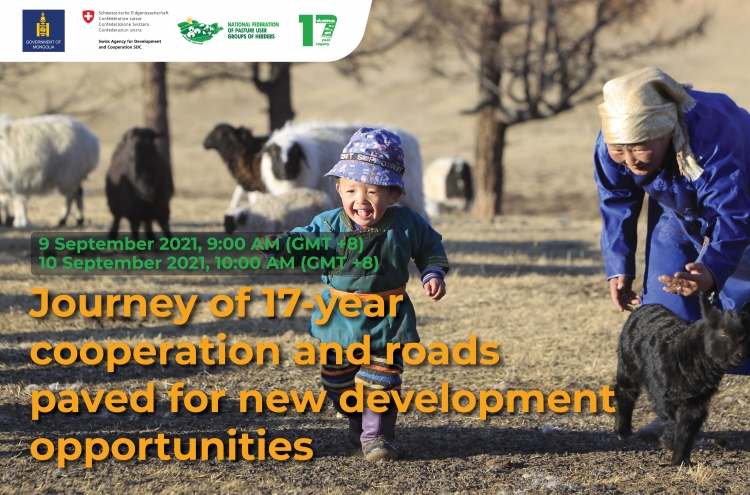 The closing workshop of the 'Green Gold Animal Health Project', which is being implemented by the Swiss Cooperation in Mongolia, will be held virtually on September 10.
On the day before, the 4th National Pastureland Conference will be held virtually. The conference will discuss the results of sustainable pasture management implemented in many aimags of the country within the framework of the "Green Gold-Animal Health" project and share experiences.
During the closing workshop of the Green Gold-Animal Health project, the results of the project's 17 years of implementation will be discussed, as well as the project's legacy, and the new roads paved for new development opportunities in Mongolia's agriculture.
Minister of Food, Agriculture and Light Industry Z.Mendsaikhan, Member of the State Great Hural G.Temuulen, Ambassador Extraordinary and Plenipotentiary of Switzerland to Mongolia Bernardino Regazzoni, and Head of Swiss Cooperation in Mongolia Stefanie Burri will deliver opening remarks.
The workshop will be attended by herders, livestock specialists, pasture users, and suppliers of livestock raw materials. In addition to sharing good agricultural practices and best practices in delivering the final products to consumers, local and international researchers will present the latest research on pastureland recovery.